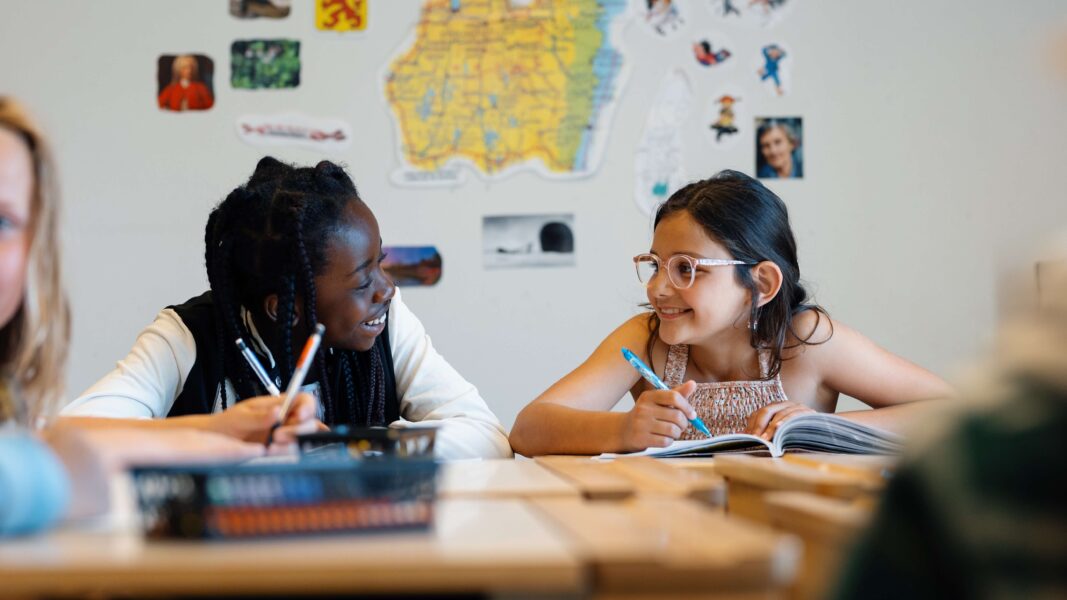 Växjö Internationella Grundskola, VIGS, is an independent school that offers a quiet learning environment with teaching in both Swedish and English.
Our school was founded in August 2010 and started with two classes. In 2012 we moved into newly renovated premises at Norremark and since 2013 we have been a complete F-9 school. We currently have 235 students who come from all corners of the world. 
Although we have grown a lot since the start, our strength lies within the small and familiar. Every student is seen, and teachers and students know each other well. We have a good teacher to student ratio, with two adults in the classroom in the primary school, and almost always two adults in the classroom in the secondary school. 
In grades F to 3, there are 20 students in each class, and the size then gradually increases to 26 students in each class in grades 6 to 9. 
 We are not part of a corporate group, which makes the possibility to influence greater for both students and parents.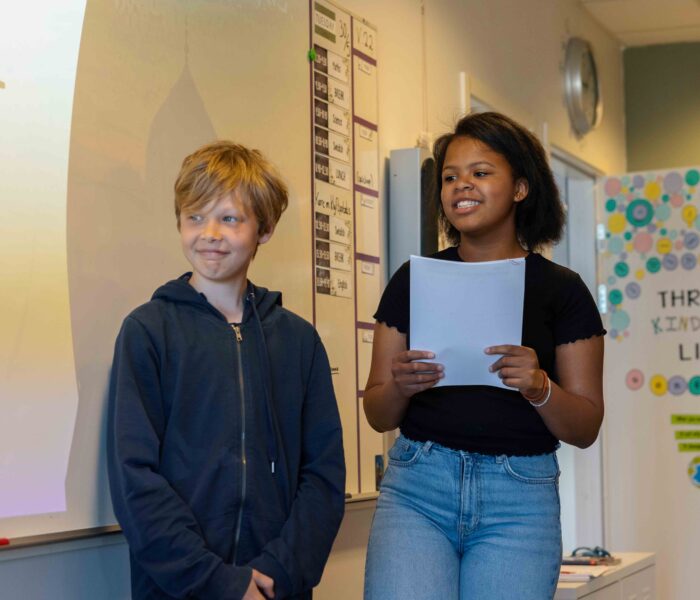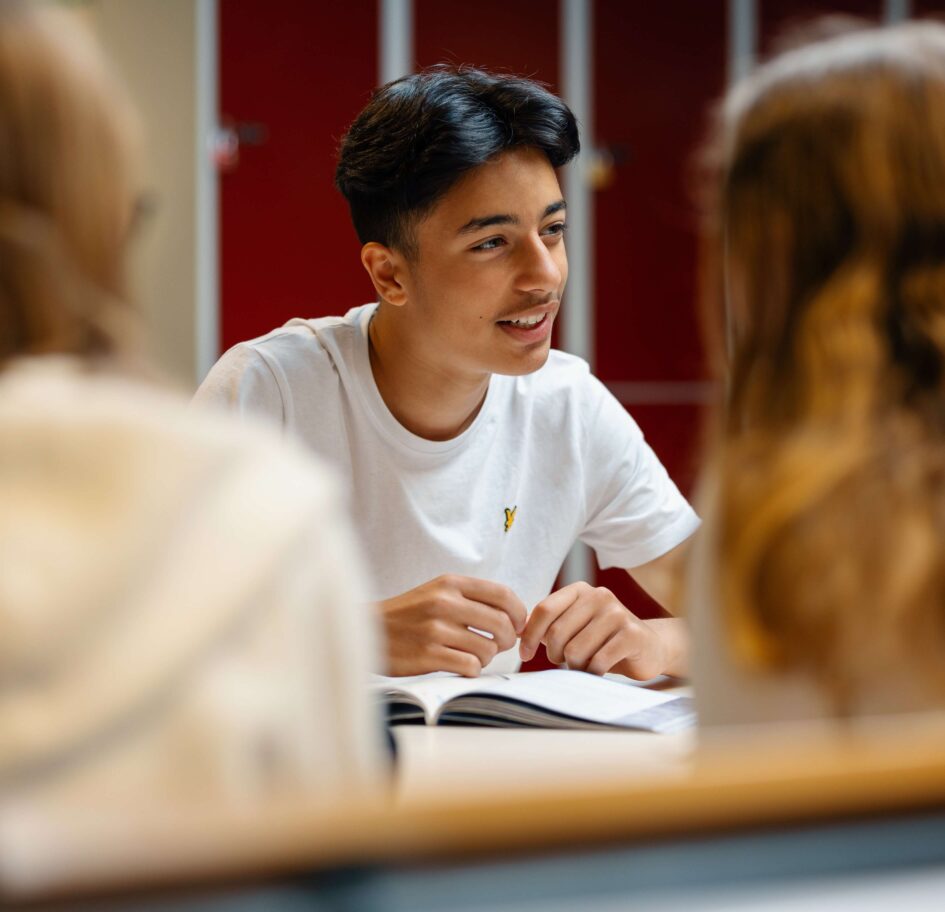 Our Premises
We believe that a nice and calm study environment creates a desire to learn. Our premises are light, modern and cozy. Outside there is both the forest, a multi-sport arena and a more classic schoolyard.
More about our premises and our schoolyard
Our Staff
At Växjö Internationella Grundskola, VIGS, each staff member looks forward to the start of their working day.
We collaborate, support and help each other with small and large things. Working in teams is a given and no matter what role you have, everyone is equally important.  
The school has a low staff turnover, which also indicates that those who work at VIGS enjoy their workplace. We also have a high percentage of qualified teachers, which we are very proud of. It creates a sense of security and continuity for students, parents and staff. 
The employee surveys we conduct also show that the staff are happy and experience a good working environment.  
Read more about how we work and our results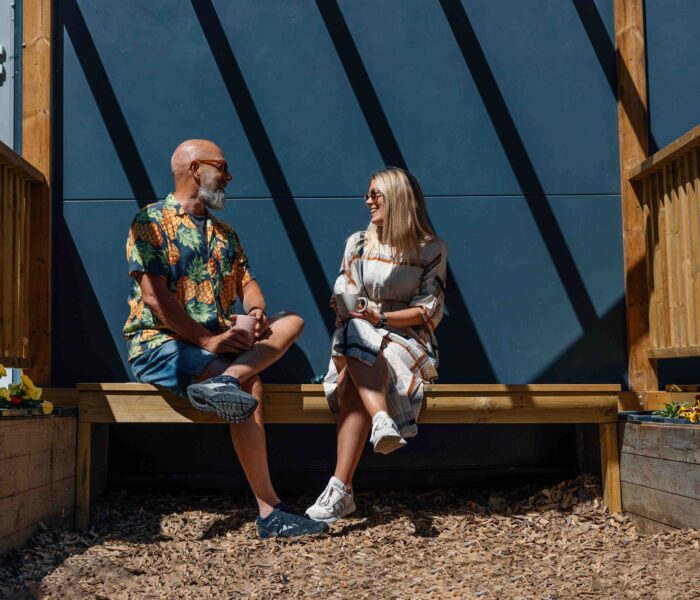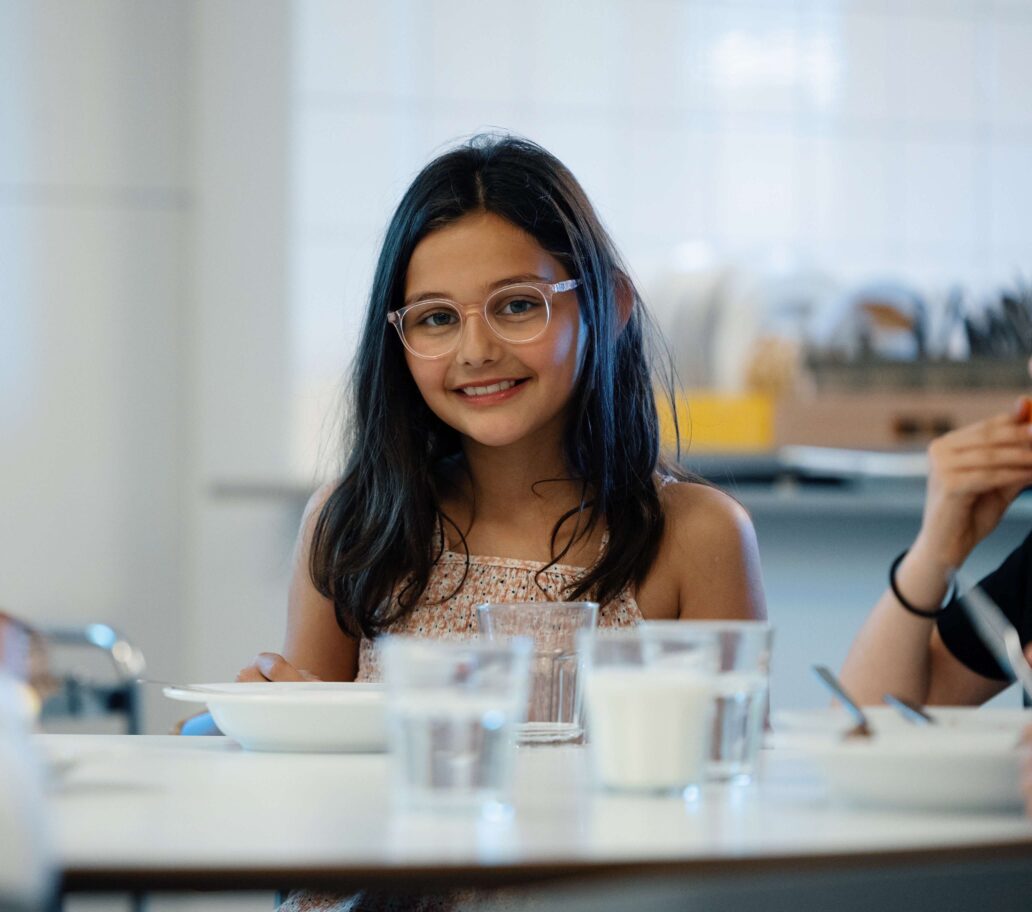 School Food
Good nutrition and an enjoyable time around the dining table are important for both children and adults. Our lunch comes from Restaurang Norremark who ensures that the meals are well balanced and tasty. Lunch is served in our nice fresh lunchroom. 
Students in After-school Care are offered breakfast in the morning and get an afternoon snack each day. 
Transport to and from School
We are situated at Norremark. You can easily get here by bus, bike or car.
Buses and bus cards 
We sell bus cards at a discounted price, the so-called School Card. Both city buses 8 and 5 stop just 200 meters outside the school, on Deltavägen. Regional buses that go north also stop here, which makes it easy to reach us from, for example, Braås, Rottne and Uppvidinge. If you come from elsewhere, it is easy to change to the number 8 or 5 bus in Växjö city center.  
Cars and parking 
We are located at Norremarksvägen 8. It is easy to get here by car, from all directions. At our drop-off and pick-up zone on the north side of the school, you can easily drop off or pick up your child.  
Bikes and cycle paths 
For those students who live nearby, it is easy to get to Växjö Internationella Grundskola by bike. Växjö is a good cycling city and around Norremark there are good cycle paths that lead all the way to the school.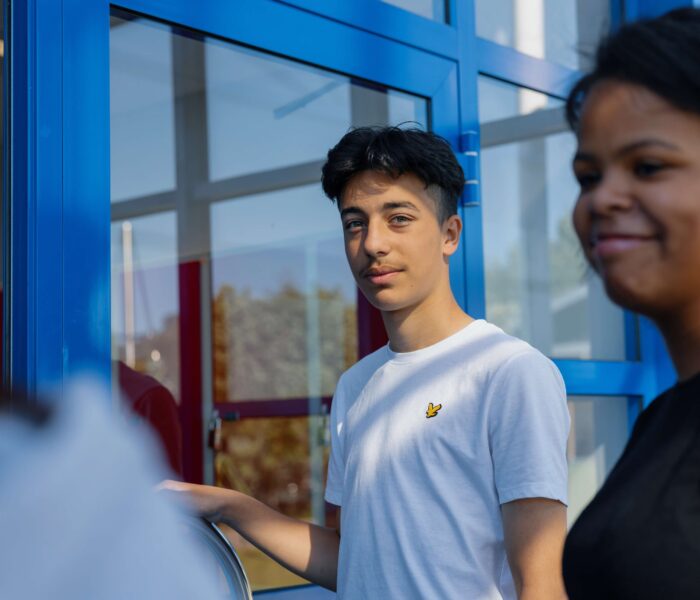 Frequently Asked Questions (FAQ)
Do you need any prior knowledge of English to begin at the school? 
No, it is enough with the knowledge that the student has gained in their previous school. On the other hand, it is of course positive if you think it is fun with and enjoy English. New students in grade 4 and up will be offered extra support in English if needed.  
 Are there any tuition fees? 
No, the school is free of charge. 
Which students are admitted to the school? 
All students are welcome to apply for enrollment with us. Students with siblings already enrolled at Växjö Internationalla Grundskola will be placed first in the queue.  
How do I enroll my child in the school? 
Applications for preschool class and grade 7 must be made through the school choice at Växjö municipality which takes place in December each year. You must also apply here on our website. Go to Växjö municipality's website to make your choice of school and, fill out our registration form which you find above, in the top right corner here on our website.  
When do I know if my child has been admitted? 
If you are applying for enrollment to preschool class or grade 7 you will be notified by both Växjö municipality and by us if you have been accepted.  
For other grades, you can apply here on our website. After that, our principal will notify you when there is an opening at the school. You can apply to us at any time of the year.  
Can I enroll my child in any grade at any time? 
Yes, if we have spaces available for more students in a class, you can start with us. We make sure that the student gets a good introduction and that the transition from their previous school is goes smoothly.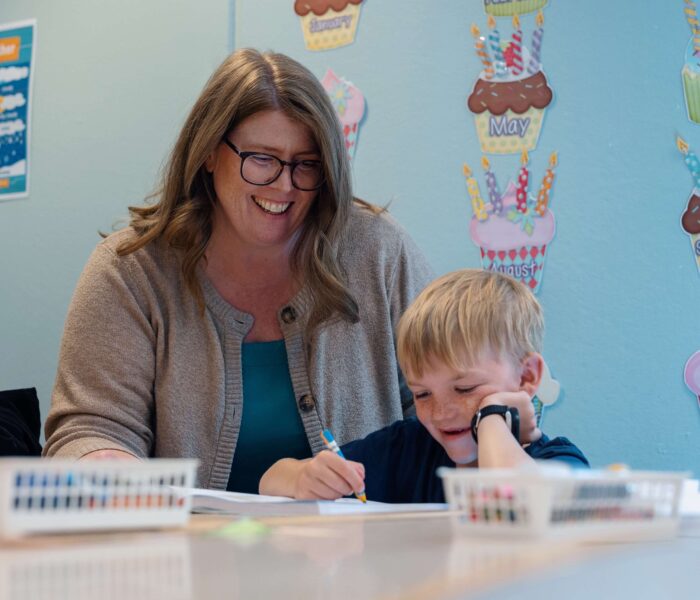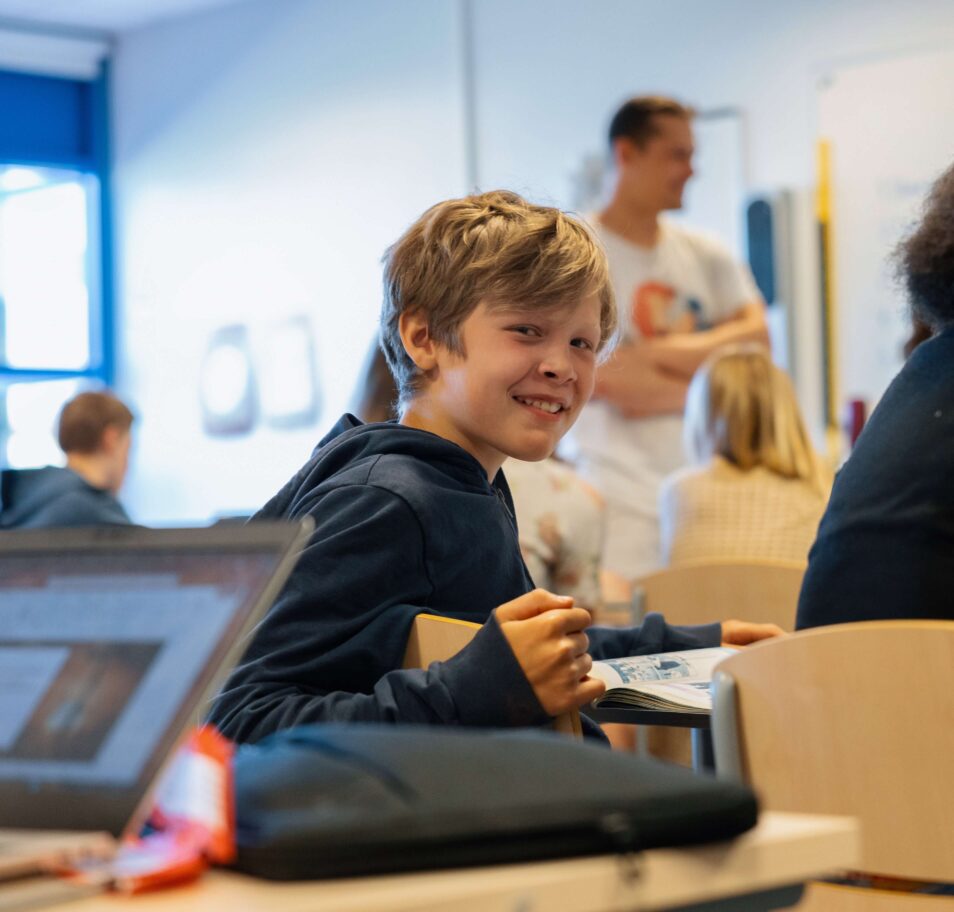 Visit Us
We know how important it is to get a feel for your new school. If you are interested in how we work and want to have a look at our premises, you are warmly welcome to visit us. Send an email to henrik.lacko@vigs.se and we will organize a meeting at the school. 
Each autumn we also have an open house evening where everyone is welcome. During the evening, we will show you our premises and talk about our organization. You get to meet several staff and have the chance to ask questions.